Mark Felt:
The Man Who Brought Down the White House
Director: Peter Landesman
Cast: Liam Neeson, Diane Lane, Josh Lucas, Tony Goldwyn, Kate Walsh, Marton Csokas, Tom Sizemore, Eddie Marsan, Ike Barinholtz, Maika Monroe, Michael C. Hall, Bruce Greenwood, Julian Morris
Parkland and Concussion director Peter Landesman takes on another factual drama in his detail heavy fictional account of the Watergate scandal called Mark Felt: The Man Who Brought Down the Whitehouse.
It's April 1972 and Mark Felt, deputy assistant director of the FBI deftly underplayed by a haggard looking Liam Neeson is hoping to get the job of Director of the FBI after the death of J. Edgar Hoover.
Oscar nominee Liam Neeson (Schindler's List) plays Mark Felt brilliantly, underplaying the amount of stress he is under when Felt is by-passed for the directorship for a Nixon crony Gray played by Hungarian actor Marton Csokas (Noah, The Equalizer).
Felt, who always played his cards very close to his chest, realizes that there is a massive conspiracy within government agencies. These fears are confirmed when the magnitude of the Watergate scandal broke in 1972 in which covert ex-spies where caught red handed breaking into the National Democratic Convention headquarters at the Watergate Hotel just prior to the November elections.
President Nixon got re-elected in November 1972 but Mark Felt soon realizes that a move by the government to capture the integrity and independence of the FBI when the slimy Billy Sullivan is poking around headquarters. Sullivan is suitably played by Tom Sizemore who hasn't been in many films recently but is most remembered for his roles in Natural Born Killers, Saving Private Ryan, Black Hawk Down and Heat.
If audiences like detailed political docudrama then Mark Felt is for them.
Don't expect action in this drama which is saved by memorable scenes between Neeson and his co-star Oscar nominee Diane Lane (Unfaithful, Trumbo) who plays his wife Audrey Felt as the couple also battle with the disappearance of their wayward daughter Joan played by Maika Monroe (Independence Day).
Mark Felt is a fascinating portrayal of one man's ability to stick to his own ethics at a time when the Nixon administration was beyond reproach as Felt clandestinely feeds classified information to Washington Post journalist Bob Woodward played by Julian Morris and Time magazine journalist Sandy Smith played by Bruce Greenwood.
Felt was indeed the man who brought down the White House and in media circles was known only as deepthroat, a rather sexy title for an informant and extremely valuable source to the Fourth Estate which eventually caused the impeachment of President Richard Nixon and his administration.
Despite the intrigue, Mark Felt does get caught up in the details and scores a film rating of 7 out of 10. It is nevertheless a fascinating film for those that enjoy an intriguing docudrama. 
The film does feature a superb supporting cast including Eddie Marsan, Michael C. Hall, Tony Goldwyn and Josh Lucas. Recommended for viewers that enjoyed director Peter Landesman's previous American historical drama Parkland about the assassination of JFK.
Roman J. Israel, Esq.
Director: Dan Gilroy
Cast: Denzel Washington, Colin Farrell, Amanda Warren, Carmen Ejogo, Sam Gilroy, Tony Plana
Oscar winner Denzel Washington (Glory, Training Day) received another Oscar nomination for Best Actor at the 2018 Academy Awards for his betrayal of human rights lawyer Roman J. Israel Esq. in a film of the same name perceptively directed by Nightcrawler director Dan Gilroy.
Dan Gilroy expands his notion of urban cinema further in the compelling legal drama Roman J. Israel Esq. whereby the city in this case Los Angeles becomes another character in his film like it did so vividly in the disturbing Nightcrawler.
Its Roman who is living in downtown L.A. who doesn't drive and catches public transport, living in an old apartment building next to a condominium construction site whereby he continually complains to city authorities about the after all hour noise levels.
Roman J. Israel Esq follows the story of an out of touch human rights lawyer who is unwillingly thrust into the legal limelight when his more esteemed partner has a sudden heartache. Roman takes on a case about a young African-American boy who is accused of killing an Armenian drugstore worker.
However, Roman's case soon is not what it seems when he falls under the guidance of hotshot attorney George Pierce, a slick oily performance by the impressive Colin Farrell (The Beguiled).
Pierce soon lures Roman into the corporate legal world with plush offices in a downtown skyscraper overlooking a busy Californian highway. Roman also has to contend with his own ethical and moral convictions as he battles with the idea of being seduced by the trappings of wealth and commercialism, which conflict so sharply with his idealistic human rights beliefs.
These beliefs are embodied in Roman's awkward relationship with the head of a civil rights Non-Profit organisation, Maya Alston played by Nigerian British actress Carmen Ejogo (Fantastic Beasts and Where to Find Them).
Roman's former law firm is being wrapped up by his incapacitated partner's niece Lynn Jackson played by Amanda Warren last seen in the Oscar winning Three Billboards outside Ebbing, Missouri.
As the case of the young accused becomes increasingly more complex and Roman J. Israel Esq in a desperate bid to earn fast cash does something illegal against all ethical considerations, the consequences of which come crashing down on a L. A. lawyer who like the inner city he dwells in, eventually consumes his entire existence.
Roman J. Israel Esq is a compelling examination of dignity, career ethics and the seduction of wealth, held together by a mesmerizing performance by Denzel Washington who plays the civil rights lawyer grappling to adapt to the changes of a millennial environment, while still listening to his Walkman and clutching a bulging briefcase on a legal motion to transform the Federal law system by giving each defendant a stronger chance of being represented equally and fairly before the law.
Roman J. Israel Esq gets a film rating of 8 out of 10 and is highly recommended for those viewers that savour a complex and ethically dubious legal thriller filled with conflicting images of paranoia and idealism. 
7 Days in Entebbe
Director: Jose Padilha
Cast: Rosamund Pike, Daniel Bruhl, Eddie Marsan, Ben Schnetzer, Nonso Anozie, Mark Ivanir, Denis Menochet, Lior Ashkenzi
Robocop director Jose Padilha directs Rosamund Pike and Daniel Bruhl in the fascinating life recreation of the 1976 Hijack drama of an Air France flight from Tel Aviv to Paris which eventually lands up in Entebbe, Uganda during the reign of Idi Amin.
Pike and Bruhl play Baader Meinhof terrorists and PLO sympathisers Brigitte Kuhlmann and Wilfried Bose even speaking German which is a comfort as Bruhl (Rush, The Zookeepers Wife, Inglourious Basterds) is half Spanish half German.
It's also refreshing to see the Oscar nominee for Gone Girl, Rosemund Pike play a role against type.
Brazilian director Jose Padilha frames the action and tension of 7 Days in Entebbe within an Israeli contemporary dance number which is inventive and clever. The Book Thief's Ben Schnetzer plays an Israeli soldier who is tasked along with his battalion to rescue the Israeli passengers from a rundown old Entebbe airport terminal, an efficient military exercise known as Operation Thunderbolt.
Nonso Anonzie makes a brief appearance as Idi Amin, but the real star of 7 Days in Entebbe is the almost unrecognizable Eddie Marsan as the Israeli defence secretary Shimon Peres who would one become Prime Minister of Israel. French actor Denis Menochet (The Program) plays a practical Air France flight engineer who attempts to gain sympathy for the plight of the passengers from the inexperienced terrorist Wilfried Bose.
7 Days in Entebbe is a fascinating recreation of one of Israel's most daring rescue operations which captured the world's attention at a time when hijacking was a common terrorist threat.
The tone of the film is definitely pro-Israeli but it is refreshing to watch an action drama which is not Americanized in any way but became one of the highlights of the Israeli military back in the summer of 1976.
Director Jose Padilha effortlessly blends real documentary footage with a brilliant recreation of one of the most bizarre hijackings in aviation history in the riveting 7 Days in Entebbe.
Whilst the film could have been edited in parts, 7 Days in Entebbe is a recommended film for audiences that enjoy stories based on real international events, whatever your political views are on the Arab-Israeli conflict.
Operation Thunderbolt ticks all the right boxes held together by superb performances by the films three main leads: Rosamund Pike, Daniel Bruhl and Eddie Marsan.
7 Days in Entebbe gets a film rating of 7.5 out of 10.
Pacific Rim
Uprising
Director: Steven S. DeKnight
Cast: John Boyega, Scott Eastwood, Cailee Spaeny, Burn Gorman, Charlie Day, Tian Jing, Rinko Kikuchi
Successful sequels only work if they have a cinematic uniformity of vision.
Unfortunately the sequel to Guillermo del Toro's highly original Pacific Rim (2013) called Pacific Rim Uprising is a paint by numbers sequel without much depth to it beyond massive creatures attacking Tokyo and Honolulu and the defensive Jaegers trying to fight them off.
Featuring rising stars John Boyega (Detroit, Star Wars: The Force Awakens) as Jake Pentecost, son of Stacker Pentecost from Pacific Rim and Scott Eastwood (Fury, Suicide Squad) as Nate Lambert, there are only few of the original cast in the sequel including Oscar nominee Rinko Kikuchi (Babel) as Mako Mori and Charlie Day as the crazed tech genius Dr Newton Geiszler.
Unfortunately no Idris Elba or Charlie Hunnam to light up our screens and make this sequel dazzle.
In trying to prevent another attack of the Kaiju on the Pacific Rim cities around the globe, Jake teams up with a young delinquent Amara Namani played by Cailee Spaeny.
Tian Jing (Kong: Skull Island, The Great Wall) plays Liwen Shao , head of a shady Shanghai Tech giant Shao Technologies which plays on introducing drones to control the Jaegers as a defence mechanism against another impending attack of the nefarious Kaiju.
Jake and Amara try to rustle up a team of young recruits but that is soon usurped by a sudden attack in Sydney of a rogue Jaeger. The action moves swiftly onto Tokyo in the most impressive CGI sequence whereby the roaming sea monsters are intent on attacking Mount Fiji while Jake and his team have to fight them off before they reach their volcanic destination.
As an effects laden CGI movie, Pacific Rim Uprising is fun to watch but lacks originality and the script is lacklustre coupled with the uninspiring direction by Daredevil director Steven S. DeKnight.
Pacific Rim Uprising gets a film rating of 6.5 out of 10 and is recommended for only those viewers that loved the first film. Otherwise this sequel, like many, is not going to have a broader appeal.
Gringo
Director: Nash Edgerton
Cast: Joel Edgerton, Charlize Theron, David Oyelowo, Thandie Newton, Amanda Seyfried, Harry Treadaway, Sharlto Copley, Alan Ruck
Joel Edgerton's brother Nash Edgerton directs this colourful and crazy action comedy Gringo about drug running, kidnapping and evil American corporates. Set in Chicago and Mexico, Gringo plays on all the usual preconceptions about America versus Mexico.
Edgerton plays the obnoxious and self-obsessed American boss Richard Rusk who along with the fiesty blonde man eater Elaine Markinson played by South African Oscar winner Charlize Theron (Monster) who together with fellow employee and fall guy Harold Soyinka, an American Nigerian wonderfully played by David Oyelowo (A United Kingdom, The Paperboy) travel to Mexico to conclude a rather shady drug deal only for Soyinka to be left across the border.
Harold Soyinka ingenuously fakes his own kidnapping only to be really kidnapped not once but twice by a nefarious Mexican drug cartel and Rusk's brother Mitch, a gung ho mercenary played by another South African star Sharlto Copley (Maleficent, District Nine).
What follows is a dangerous action adventure with enough plot twists to entertain audiences punctuated by some truly witty dialogue, all held together by an hilarious performance by David Oyelowo.
His character Harold Soyinka also crosses paths with a naïve Californian couple Miles and Sunny played by Harry Treadaway and Amanda Seyfried. The best scenes in Gringo are between Seyfried and Oyelowo as they both try and figure out what mess they have got themselves into.
Westworld star Thandie Newton (Jefferson in Paris) has a brief part as Bonnie Soyinka who is not only cheating on her husband but ruining him financially.
Gringo is by no means an excellent film but if audiences don't take the story too seriously then they should enjoy it. Director Nash Edgerton blends equal part action with comedy creating a serious crime caper with a unique twist. Although he doesn't necessarily paint Mexico in a flattering light. Think kidnapping, tequila and drug running.
For all its faults, Gringo is a fun film to watch and gets a rating of 7 out 10. The plot is convoluted and at times confusing but the action is sudden and unexpected.
Three Billboards outside Ebbing, Missouri
Director: Martin McDonagh
Cast: Frances McDormand, Sam Rockwell, Woody Harrelson, Abbie Cornish, Peter Dinklage, Lucas Hedges, John Hawkes, Christopher Berry, Zeljko Ivanek, Sandy Martin, Amanda Warren
Oscar winner Frances McDormand (Fargo) gives another Oscar winning performance as the tough and angry Mildred Hayes in director Martin MCDonagh's acerbic small town drama Three Billboards outside Ebbing, Missouri.
The In Bruges director paints a visceral picture of a small town populated with angry residents trapped by their own limited destinies as they battle to deal with grief, anger, death and divorce.
Featuring a phenomenally well placed cast, Three Billboards also contains stand out performances by Woody Harrelson as Chief Willoughby, Sam Rockwell as the rash and violent mama's boy cop Dixon, who exudes pent-up aggression in his posture.
There are a host of smaller roles notably played by Peter Dinklage as James, Oscar nominee John Hawkes (Winter's Bone) as Mildred's abusive ex-husband Charlie who has run off with a nineteen year old and Caleb Landry Jones (American Made, Get Out) as the Ebbing advertising manager Red Welby who unknowingly rents out the Billboards.
At the centre of this brittle portrayal of small town America is Frances McDormand as Mildred who is still grieving the rape and murder of her daughter Angela, a case still unsolved by the Ebbing police department.
Their bureaucratic ineptitude prompts Mildred to hire out Three Billboards which cast blame on Chief Willoughby and his team including Dixon and Desk Sergeant played Zeljko Ivanek.
Mildred's anger and her constant profanity to the town's population causes her relationship with her young son, Robbie, superbly played by Oscar nominee Lucas Hedges (Manchester by the Sea) to deteriorate.
Without giving away an intricate plot, Mildred's main battle comes up against Dixon, a tightly wound on point performance by Sam Rockwell who deservedly won the Best Supporting Actor Oscar.
Martin McDonagh's profane script and lively characters should have earned him an Oscar for best original screenplay but more significantly he managed to cast just the right actors in this drama which exemplify all the prejudice, bitterness and anger of being trapped in small town America which has lost touch with current socio-political trends sweeping the major cities.
Three Billboards is a powerful indictment of complacency, a brutal commentary about the violence perpetrated against women everywhere, a lot of which goes unpunished especially in provincial settings like Ebbing, Missouri which are sealed off from the nerve centres of cosmopolitan cities by their paucity and lack of economic opportunities.
It's a relevant film about vengeance, grief and guilt, sharpened by Frances McDormand's superb performance as Mildred Hayes who takes the law into her own hand, challenging authority and disrupting the status quo by hiring Three Billboards to show up the law enforcement as being incompetent idiots.
Three Billboards is highly recommended viewing, which will surely be discussed in years to come as a nerve-wracking examination of gender and social dynamics in localized communities.
The Oscar winning Three Billboards outside Ebbing, Missouri gets a film rating of 9 out of 10.
Tomb

Raider
Director: Roar Uthaug
Cast: Alicia Vikander, Dominic West, Kristin Scott Thomas, Derek Jacobi, Daniel Wu, Walton Goggins, Alexandre Willaume, Hannah John-Kamen
Norwegian director Roar Uthaug reinvents the Tomb Raider franchise with Oscar winner Alicia Vikander (The Danish Girl) as Lara Croft.
Filmed primarily in South Africa, which exotic locations doubled for a mysterious island in the sea of Japan, Tomb Raider moves away from the popcorn CGI laden films of its previous inventions featuring Angelina Jolie, Lara Croft: Tomb Raider (2001) and Lara Croft: Tomb Raider – The Cradle of Life (2003).
While Vikander is not as physically striking as Angelina Jolie, she brings a different more nuanced perception of Lara Croft as a rebellious and fiercely independent young British woman who is reluctant to take over the Croft Legacy until she can solve the mystery of her father Sir Richard Croft's strange disappearance.
Richard Croft is played by Dominic West and Lara goes in search of her father in a tumultuous adventure which takes her from Hong Kong where she is accompanied by drunken sailor Lu Ren played by Daniel Wu (Warcraft) to a mysterious island housing the tomb of Hirimo, a Japanese death goddess who is fabled to bring destruction on the planet if the tomb is ever opened.
This Tomb Raider which clearly takes inspiration from the Indiana Jones films, mainly features Lara Croft pitted against a vindictive Matthias Vogel played with ruthless intent by Walton Goggins (Django Unchained) who is also planning to unlock the mythical tomb, while reporting to an elusive benefactor.
The emotional arc of the film is sufficiently carried by Alicia Vikander's sustained acting as she conveys all the determination and intelligence of a brave and fearless heiress who needs to unlock the mystery of her father's disappearance before rightfully claiming her vast inheritance from Croft Enterprises, which is eagerly guarded by the duplicitous Ana Miller played by Kristin Scott Thomas (Darkest Hour, The English Patient, Gosford Park).
While the rest of the cast pales in comparison to Vikander, director Roar Uthuag clearly stays within the confines of an adventure genre and does not rely heavily on CGI to embellish Tomb Raider to unbelievable proportions. Which makes Tomb Raider more a psychological adventure story than a physical one, although Vikander does undergo some gruelling stunts to live up to the Lara Croft reputation.
My only criticism is that George Richmond's cinematography in Tomb Raider is very dark and could inadvertently lull the audience into boredom, especially the extended tomb sequences, which fortunately does not detract from the circular narrative which sustains the film's pace if viewers concentrate properly.
Tomb Raider gets a film rating of 7.5 out of 10 and is recommended viewing for those that enjoy an old fashioned adventure film with a distinctly feminine edge.
Whether a Tomb Raider sequel will appear, remains to be seen.
Red Sparrow
Director: Francis Lawrence
Cast: Jennifer Lawrence, Joel Edgerton, Matthais Schoenaerts, Charlotte Rampling, Jeremy Irons, Ciaran Hinds, Mary-Louise Parker, Joely Richardson, Sakina Jaffrey, Douglas Hodge
Based upon the novel by former CIA Jason Matthews and adapted into a screenplay by Justin Haythe, Hunger Games director Francis Lawrence starts off Red Sparrow promisingly splicing a dodgy spy deal in Gorky Park with a fantastic ballerina sequence clearly inspired by Darren Aronofsky's Black Swan.
Set in Moscow and Budapest, Red Sparrow has a robust cast which should have delivered a lot more.
Oscar winner Jennifer Lawrence (Silver Linings Playbook) stars as ballerina turned spy Dominika Egorova who is coerced into joining the SVR (Russian intelligence) by her creepy uncle Vanya played by Matthais Schoenaerts (Far From the Madding Crowd) if she wants to keep looking after her sick mother Nina played by an unrecognizable Joely Richardson.
Dominika is sent to Sparrow school supervised by the manipulative Matron played by Oscar nominee Charlotte Rampling (45 Years) where she is vigorously taught the art of seduction and psychological warfare. Joel Edgerton plays Nate Nash an American CIA operative whom Dominika has to get close to.
What follows is a raunchy and long two and 20 minute tale about double crossing spies in Budapest and Moscow, with enough undercurrent tones which makes this film distinctly anti-Russian.
What bothered me is that the Russians actually make brilliant films, see Burnt by the Sun and there are some talented Russian screen actors out there but to populate an entire film about Russians with American, British and Australian actors is always questionable.
Red Sparrow would have been an engrossing spy drama if the script was more illuminating and resorted less to gratuitous sex scenes to spice up a convoluted story line.
The only actor who made a distinct impression, besides the remarkable Oscar winner Jeremy Irons (Reversal of Fortune) as the scheming General Korchnoi, was Mary-Louise Parker as the vodka swigging double agent Stephanie Boucher who audiences briefly glimpse in a London hotel room.
Red Sparrow despite some definable onscreen chemistry between Joel Edgerton and Jennifer Lawrence, plays like a bad 1980's spy drama, without a hint of nuance or narrative thrust. Director Frances Lawrence could have also toned down the torture sequences which were embellished for dramatic effect much like the steamy nudity.
Red Sparrow was entertaining but could have been so much better, but also the timing of this film being released just after the Oscar season is unfortunate marketing.
Red Sparrow gets a Film Rating of 6.5 out of 10 and could have been edited by at least 30 minutes.
Phantom Thread
Director: Paul Thomas Anderson
Cast: Daniel Day-Lewis, Lesley Manville, Vicky Krieps, Brian Gleeson, Gina McKee
Inherent Vice and The Master director Paul Thomas Anderson reunites with his Oscar winning star of There Will Be Blood which Anderson also directed, the hugely talented Daniel Day-Lewis in his new handsomely crafted film Phantom Thread.
Moving away from America, Paul Thomas Anderson sets Phantom Thread in 1950's post-war England in the glamourous yet stifling world of British fashion as Daniel Day-Lewis plays the fastidious fashion designer Reynolds Woodcock in a fine Oscar-nominated performance.
Like The Master, Phantom Thread incisively explores the intricacy of human relationships as the film centres on the tumultuous relationship between Woodcock, who hates to be disturbed at breakfast and his young muse, turned model, Alma, a superb performance by Luxembourgian actress Vicky Krieps who fills the screen with an unrivaled radiance.
This radiance is counterpointed by the incisive performance of British actress Lesley Manville (Maleficent, Mr Turner) as the immaculate sister of Reynolds, oddly named Cyril, whose ambivalent sexuality and headstrong business sense ensues that her talented brother is seldom thrown off course. Lesley Manville is utterly brilliant as Cyril and received an Oscar nomination for her integral supporting performance.
What really makes Phantom Thread worth seeing are the beautiful costumes designed by Mark Bridges who won an Oscar for Costume Design for this film as well as for director Michel Hazanavicius's Oscar winning film The Artist.
Central to Phantom Thread's narrative is the intense relationship between the feisty and young Alma and the brilliant yet tortured Reynolds Woodcock who naturally displays all the obsessiveness of his craft including retrieving a gorgeous emerald dress from a drunken society lady after her wedding.
Phantom Thread is a slow moving drama, supported by exceptional performances by Daniel Day-Lewis and Lesley Manville and will certainly appeal to audiences that have a love of fashion or have enjoyed Paul Thomas Anderson's previous films which are at times obscure, thought-provoking and significant. His filmography includes The Master, Boogie Nights and Inherent Vice and the Oscar winning There will be Blood.
Apparently Phantom Thread is to be Daniel Day-Lewis's last film as he hints at retirement, but hopefully it won't be his last onscreen performance as he has enjoyed a sumptuous career starting with a minor role in the Merchant Ivory film A Room with a View and appearing as Newland Archer in Martin Scorsese's The Age of Innocence. The supremely talented Day-Lewis is one of only a handful of actors to win three Best Actor Oscars for My Left Foot, There Will Be Blood and lastly in Steven Spielberg's Lincoln leaving an incomparable acting legacy behind.
Daniel Day-Lewis leaves behind an illustrious acting career in cinema and it's for this reason that Phantom Thread is worth seeing. His performance as the creative, yet obsessive fashion designer Reynolds Woodcock is flawless, exemplifying all the intensity and pressure of design.
Phantom Thread gets a film rating of 7.5 out of 10 and is a highly recommended period drama.
The 90th Academy Awards / The Oscars
Sunday 4th March 2018
OSCAR WINNERS AT THE 90TH ANNUAL ACADEMY AWARDS
Best Picture: The Shape of Water
Best Director: Guillermo del Toro – The Shape of Water
Best Actor: Gary Oldman – Darkest Hour
Best Actress: Frances McDormand – Three Billboards outside Ebbing, Missouri
Best Supporting Actor: Sam Rockwell – Three Billboards outside Ebbing, Missouri
Best Supporting Actress: Allison Janney – I, Tonya
Best Original Screenplay: Jordan Peele – Get Out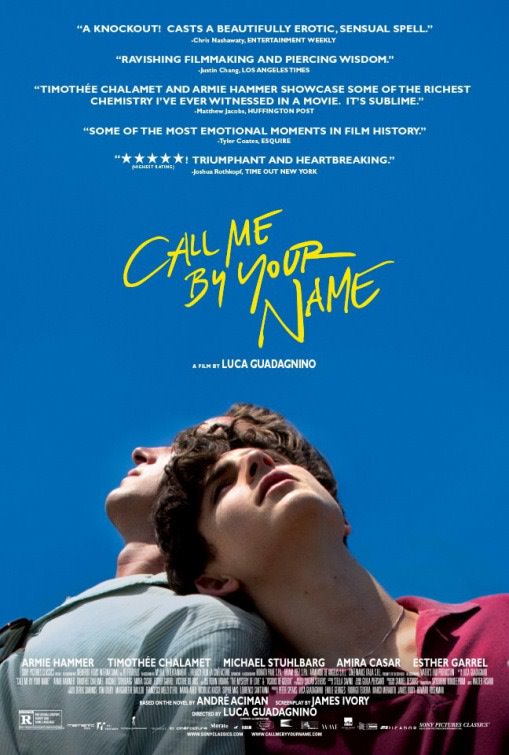 Best Adapted Screenplay: James Ivory – Call Me by Your Name
Best Cinematography: Roger Deakins – Blade Runner 2049
Best Costume Design: Mark Bridges – Phantom Thread
Best Make up & Hairstyling: David Malinowski, Lucy Sibbick and Kazuhiro Tsuji – Darkest Hour
Best Visual Effects: Richard R. Hoover, Paul Lambert, Gerd Nefzer and John Nelson – Blade Runner 2049
Best Film Editing: Lee Smith – Dunkirk
Best Sound Editing: Alex Gibson and Richard King – Dunkirk
Best Sound Mixing: Gregg Landaker, Gary A. Rizzo and Mark Weingarten – Dunkirk
Best Production Design: Paul Denham Austerberry, Jeff Melvin and Shane Viseau – The Shape of Water
Best Documentary Feature:  Icarus – Dan Cogan & Bryan Fogel
Best Original Score: Alexandre Desplat – The Shape of Water
Best Animated Feature Film: Coco
Best Foreign Language Film: A Fantastic Woman directed by Sebastian Lelio (Chile)