Posts Tagged 'Jennifer Lawrence'
Don't Look Up
Director: Adam McKay
Cast: Leonardo DiCaprio, Jennifer Lawrence, Meryl Streep, Cate Blanchett, Tyler Perry, Jonah Hill, Timothee Chalamet, Mark Rylance, Melanie Lynskey, Ron Perlman, Ariana Grande, Himesh Patel
Film Rating 5.5 out of 10
Running Time: 2 hours and 18 minutes
This film is only available to watch on the Netflix streaming service.
Similar to the absolutely disastrous 2019 film Cats in which The Danish Girl director Tom Hooper assembled an A list cast with high expectations, only for the film version of the musical Cats to absolutely flop at the box office and be completely ridiculed, director Adam McKay's 2021 film Don't Look Up is as big a disaster as the comet which threatens to obliterate earth and kill everyone including the vacuous media personalities, the egotistical politicians and the general American population encapsulated by a stoner performance by Oscar nominee Timothee Chalamet (Call Me By Your Name) as Jude.
Oscar winners Leonardo DiCaprio (The Revenant), Jennifer Lawrence (Silver Linings Playbook), Cate Blanchett (Blue Jasmine, The Aviator) and Meryl Streep (The Iron Lady, Kramer vs Kramer and Sophie's Choice) unfortunately fail to lift this disastrous black comedy. Don't Look Up just proves the theory that Netflix can attract A List stars to act in dreadful films. Next time all their agents should be shot at dawn.
Thankfully I never watched this film in a cinema.
With the exception of director Jane Campion's excellent The Power of the Dog, Netflix films do not have that much to offer. Let's face it the streaming service is facing a content crisis, now that everyone is back in cinemas watching Spiderman, Dune and No Time to Die.
Back to Don't Look Up, while aspects of the script were rather funny, it really just shows how vacuous and gullible the American public are, believing everything they see in the media and on Television. That's according to Adam McKay's script and not my personal opinion.
Unlike Adam McKay's brilliant take on the 2008 financial crisis in the critically acclaimed The Big Short and his even better take on politics in 2018's Vice, Don't Look Up falls way short of these two superior films. Even the satire and black comedy is not written with intelligence or an ounce of wit.
Don't Look Up appears to be a spiralling pastiche of an impending extinction event in which everyone from the crazy politicians embodied by Meryl Streep's American President Orlean and her ambitious son and chief of staff Jason wonderfully played by Oscar nominee Jonah Hill (Moneyball, The Wolf of Wall Street) to the incredibly vacuous cougar and TV presenter Brie Evantree in the Daily Rip brilliantly played by Oscar winner Cate Blanchett, all of whom seem blissfully unaware of a large meteor heading towards earth and wiping out humanity.
While Leonardo DiCaprio seems to just replicate his anxiety ridden performance in Once Upon a Time in Hollywood to a much lesser degree in Don't Look Up and Jennifer Lawrence looks slightly confused at being in the presence of such big name stars in a film which is essentially going to be watched on an Iphone, unfortunately this deluxe extinct level event fizzles out despite the ensemble cast. Don't Look Up is everything that genuine cinema shouldn't be.
Don't Look Up gets a film rating of 5.5 out of 10 and thankfully one doesn't need to purchase a cinema ticket to watch this disaster. You can just pause the film and look away.
Red Sparrow
Director: Francis Lawrence
Cast: Jennifer Lawrence, Joel Edgerton, Matthais Schoenaerts, Charlotte Rampling, Jeremy Irons, Ciaran Hinds, Mary-Louise Parker, Joely Richardson, Sakina Jaffrey, Douglas Hodge, Louis Hofmann
Based upon the novel by former CIA Jason Matthews and adapted into a screenplay by Justin Haythe, Hunger Games director Francis Lawrence starts off Red Sparrow promisingly splicing a dodgy spy deal in Gorky Park with a fantastic ballerina sequence clearly inspired by Darren Aronofsky's Black Swan.
Set in Moscow and Budapest, Red Sparrow has a robust cast which should have delivered a lot more.
Oscar winner Jennifer Lawrence (Silver Linings Playbook) stars as ballerina turned spy Dominika Egorova who is coerced into joining the SVR (Russian intelligence) by her creepy uncle Vanya played by Matthais Schoenaerts (Far From the Madding Crowd) if she wants to keep looking after her sick mother Nina played by an unrecognizable Joely Richardson.
Dominika is sent to Sparrow school supervised by the manipulative Matron played by Oscar nominee Charlotte Rampling (45 Years) where she is vigorously taught the art of seduction and psychological warfare. Joel Edgerton plays Nate Nash an American CIA operative whom Dominika has to get close to.
What follows is a raunchy and long two and 20 minute tale about double crossing spies in Budapest and Moscow, with enough undercurrent tones which makes this film distinctly anti-Russian.
What bothered me is that the Russians actually make brilliant films, see Burnt by the Sun and there are some talented Russian screen actors out there but to populate an entire film about Russians with American, British and Australian actors is always questionable.
Red Sparrow would have been an engrossing spy drama if the script was more illuminating and resorted less to gratuitous sex scenes to spice up a convoluted story line.
The only actor who made a distinct impression, besides the remarkable Oscar winner Jeremy Irons (Reversal of Fortune) as the scheming General Korchnoi, was Mary-Louise Parker as the vodka swigging double agent Stephanie Boucher who audiences briefly glimpse in a London hotel room.
Red Sparrow despite some definable onscreen chemistry between Joel Edgerton and Jennifer Lawrence, plays like a bad 1980's spy drama, without a hint of nuance or narrative thrust. Director Frances Lawrence could have also toned down the torture sequences which were embellished for dramatic effect much like the steamy nudity.
Red Sparrow was entertaining but could have been so much better, but also the timing of this film being released just after the Oscar season is unfortunate marketing.
Red Sparrow gets a Film Rating of 6.5 out of 10 and could have been edited by at least 30 minutes.
Passengers
Director: Morten Tyldum
Cast: Jennifer Lawrence, Chris Pratt, Michael Sheen, Laurence Fishburne, Andy Garcia
It's hard to believe that after the success of the Oscar nominated biographical film about Alan Turing, The Imitation Game, that Norwegian director Morten Tyldum would follow up with a sci-fi metaphorical film Passengers which doesn't quite elevate to a meaningful story despite its sexy wholesome stars.
Oscar winner Jennifer Lawrence (Silver Linings Playbook) and Hollywood's new kid on the block, Chris Pratt (Jurassic World, The Magnificent Seven) are basically the only two actors in Passengers which focuses on a luxurious space craft heading to a distant colony for space colonization only for the couple to awaken 90 years before their projected arrival at the planet aptly named Homestead.
Pratt who was so humorous in Guardians in the Galaxy, battles to keep a straight face as the mechanic from Colorado Jim Preston who realizes that himself and Aurora Lane, wonderfully played by a gorgeous Blonde Jennifer Lawrence are awake in a vast rotating space cruiser with only a smartly dressed android for company, the eloquent Arthur superbly played by Michael Sheen (The Queen, Midnight in Paris).
What saves Passengers from utter tedium is the brilliant visual effects and pristine cinematography by Rodrigo Prieto along with sleek production design by Guy Hendrix-Dyas who worked on such films as Alejandro Amenabar's Agora and Christopher Nolan's visually astounding film Inception.
The best scene in the film is when the space ship suddenly loses gravity and catches Aurora stuck inside a water bubble while she is swimming in an infinity pool which overlooks the infinite galaxy.
Jennifer Lawrence looks suitably panic stricken throughout Passengers mainly because she is so used to working with other actors in ensemble films like American Hustle and Joy. In Passengers, all she has to work with is Pratt who doesn't yet have the gravitas to pull off a major role on his own with one other actor.
Passengers is gorgeous to look at but the narrative centre of the film does not hold and one would have hoped for a more fascinating turn of events than a spaceship breaking down. Let's face it that has been done before with more sinister effects. Oscar Nominee Laurence Fishburne plays Gus Mancuso who has such a small part along with Andy Garcia who only briefly appears at the end of the film, without uttering a word.
Unlike Alfonso Cuaron's brilliant Oscar winning film Gravity, Passengers does not really get off the ground emotionally and whilst any film with only two actors in it is really difficult to pull off, it is even more so when the storyline is so lacklustre. At least Gravity had riveting visual effects and superb acting from both George Clooney and Sandra Bullock.
Passengers needed a far more effective twist to elevate the narrative out of a 21st century metaphorical tale about Adam and Eve in the Garden of Eden. One thing is for sure, director Tyldum does make a valid point that humans should not entirely place all their trust in machines. Just look what happened in Terminator. Viewers should judge for themselves.
X-Men:
Apocalypse
Cast: Jennifer Lawrence, Michael Fassbender, James McAvoy, Rose Byrne, Oscar Isaac, Nicholas Hoult, Sophie Turner, Tye Sheridan, Olivia Munn, Josh Helman, Ben Hardy, Kodi Smit-McPhee, Lucas Till, Evan Peters
Director Bryan Singer's latest film forms the conclusion of a prequel trilogy. X-Men Apocalypse is a pastiche of 80's paranoia even though the main villain Apocalypse originates from Ancient Egypt and is set upon decimating the world of man and mutants circa 1983, having risen out of a gold pyramid in modern day Egypt and decides annihilation is in order.
Reassembling much of the cast of X-Men: First Class, X-Men Apocalypse stars Jennifer Lawrence (The Hunger Games Trilogy) as Raven/Mystique, James McAvoy (Victor Frankenstein) as Charles Xavier, Michael Fassbender (Macbeth) as Magneto, Nicholas Hoult as Hank McCoy/Beast and Game of Thrones star Sophie Turner as a young Jean Grey and Rose Byrne returns as Moira Mactaggert who first confronts the devastating power of Apocalypse in Cairo and alerts Charles Xavier and his band of mutants to the imminent danger.
Despite some of the mutants not wanting to be drawn into another conflict, they soon all bandy together when they realize how dangerous Apocalypse is, in his unrelenting quest to destroy human civilization circa 1983 and along with that eighties world, the parallel community of the mutants.
X-Men: Apocalypse is more mutants versus a more formidable mutant, than man vs mutant, although like always Magneto has several changes of conscience especially after seeing his young wife and daughter accidentally killed in a Polish forest. Soon Erik Lehnsherr aka Magneto unleashes all his anger and becomes the perfect ally for Apocalypse's annihilating antics.
Much of the action alternates between America, Poland and Egypt and whilst X-Men: Apocalypse does not have that some groovy retro feel as the seventies set X-Men: First Class, there are some distinct 1980's signifiers including a collage of Reagan material, nuclear armament as well as stock images pointing to the last decade of the cold war, where mistrust defined global politics.
Bryan Singer knows how to direct such a large ensemble cast even though audiences at times might get a sense of Mutant overload, but then again this is X-Men: Apocalypse and the more superhumans the better. X-Men: Apocalypse is definitely a case of the Unusual Suspects.
Clearly the cast of this film had great fun making it and the visual effects are truly inspiring especially the Egyptian sequence when the Mutants take on Apocalypse with his band of malevolent mutants including Psylocke played by Olivia Munn and birdman Angel played by Ben Hardy.
Audiences should also watch out for Tye Sheridan as a young Cyclops and Kodi Smit-McPhee as the turquoise teleporter Nightcrawler, who Mystique discovers in a cage fight in East Berlin.
X-Men: Apocalypse is recommended viewing for those that enjoyed X-Men: First Class and X-Men: Days of Future Past, all three films now make up the prequel trilogy. Marvel is certainly milking a lucrative franchise for all its worth and audiences are lapping up the ever expanding mutant universe.
Joy
Director: David O. Russell
Cast: Jennifer Lawrence, Robert de Niro, Edgar Ramirez, Virginia Madsen, Diane Ladd, Isabella Rossellini, Bradley Cooper, Elisabeth Rohm, Dascha Polanco
Director David O. Russell's third collaboration with Oscar winner Jennifer Lawrence, Joy is about a feisty daring divorced young mother of two who gambles her entire life savings on her own invention of the Miracle Mop. Loosely based on the true story of Joy Mangano who invented and patented the miracle mop back in the mid-eighties, the film version is a quirky dysfunctional tale of a family who do their best to distract Joy from her primary goal, that of becoming a successful entrepreneur.
Joy's dizzy mother Terry played by Virginia Madsen is engrossed in glossy eighties soap operas while her father Rudy and greying Casanova, wonderfully played by Robert de Niro, his second appearance in a David O. Russell film after Silver Linings Playbook. Joy's grandmother is the rock of her world, Mimi played by the irrepressible Diane Ladd (Rambling Rose).
When Rudy starts dating a wealthy Italian widow Trudy, beautifully played Isabella Rossellini in one of her most prolific roles yet, Joy seizes upon an opportunity to ask Trudy to invest in her idea of the miracle mop. However after many unsuccessful attempts to sell her product, primarily outside K. Mart, Joy's ex-husband, the amiable Venezuelan wanna-be singer, Tony played by Edgar Ramirez (Point Break) suggests that they go and approach a Pennsylvania business man directly.
In a series of chance encounters, Joy meets the head buyer for K. Mart the suave and tough Neil Walker, underplayed by Bradley Cooper, who returns for his fourth collaboration with Jennifer Lawrence after Silver Linings Playbook, American Hustle and Serena. The daring Joy persuades Walker to give her a chance doing a home shopping advert where she can have the golden opportunity to sell the miracle mop to Television consumers a precursor to the Home Shopping Network. Amidst many dodgy business dealings involving elusive suppliers, Joy soon matures into a really tough business woman despite doubts by Trudy who has been her main patron and financial backer.
Joy is an uneven yet quirky film about one daring woman in particular who embraces the American dream, despite the odds and eventually through sheer tenacity succeeds into become a multi-million dollar corporate business woman who embraces the Capitalist work ethic and proves that hard work and determination certainly pays off.
As a film, Joy is by no means David O. Russell's best work, not nearly outshining Silver Linings Playbook or American Hustle, but what makes the film so watchable and enjoyable is Jennifer Lawrence's fantastic performance, anchoring the narrative down despite a proliferation of flighty and less reliable characters. It is also refreshing to see Robert de Niro and Isabella Rossellini share so much screen time.
Joy is recommended viewing, a fantastic feel good film with a great supporting cast and a fine truly inspiring performance by Jennifer Lawrence who as usual under the directorial guidance of David O. Russell never disappoints.
73rd GOLDEN GLOBE AWARDS
Took place on Sunday 10th  January 2016 hosted by the Hollywood Foreign Press Association
GOLDEN GLOBE WINNERS IN THE FILM CATEGORIES:
Best Film Drama: The Revenant
Best Film, M/C: The Martian
Best Director: Alejandro González Iñárritu – The Revenant
Best Actor Drama: Leonardo DiCaprio – The Revenant
Best Actress Drama: Brie Larson – Room
Best Actor M/C: Matt Damon – The Martian
Best Actress M/C: Jennifer Lawrence – Joy
Best Supporting Actor: Sylvester Stallone – Creed
Best Supporting Actress: Kate Winslet – Steve Jobs
Best Foreign Language Film: Son of Saul  directed by Laszlo Nemes (Hungary)
Source: 73rd Golden Globe Awards
THE  67th BAFTA AWARDS /
THE BRITISH ACADEMY FILM AWARDS
Took place on Sunday 16th February 2014 in London
BAFTA WINNERS IN THE FILM CATEGORY:
Best Film: 12 Years a Slave
Best Director: Alfonso Cuarón – Gravity
Best Actor: Chiwetel Ejiofor – 12 Years a Slave
Best Actress: Cate Blanchett – Blue Jasmine
Best Supporting Actor: Barkhad Abdi – Captain Phillips
Best Supporting Actress: Jennifer Lawrence – American Hustle
Rising Star Award: Will Poulter
Best British Film: Gravity
Best Original Screenplay: Eric Warren Singer and David O. Russell – American Hustle
Best Adapted Screenplay: Steve Coogan and Jeff Pope – Philomena
Best Costume Design: The Great Gatsby
Best Foreign Language Film: The Great Beauty directed by Paolo Sorrento (Italy)
Source: 67th BAFTA AWARDS
The Hunger Games:
Mockingjay

Part 2
Director: Francis Lawrence
Cast: Jennifer Lawrence, Josh Hutcherson, Liam Hemsworth, Woody Harrelson, Elizabeth Banks, Donald Sutherland, Jeffrey Wright, Julianne Moore, Sam Claflin, Paula Malcolmson, Philip Seymour Hoffman, Stanley Tucci, Natalie Dormer, Sarita Choudhury, Patina Miller, Mahershala Ali, Willow Shields, Michelle Forbes
Consistency of vision is always imperative when converting a trilogy of bestselling novels into films and certainly The Hunger Games trilogy based upon the allegorical novels by Suzanne Collins have maintained that consistency in terms of casting, production design and overall cinematic appeal.
Whether parent company Lionsgate's decision to split the final installment of The Hunger Games, Mockingjay was a wise one remains debatable. Nevertheless director Francis Lawrence returns with the second part of The Hunger Games: Mockingjay picking up exactly where the first part finished.
Peeta Mellark has been returned to the rebels from the capitol, although slightly deranged and brainwashed. Our sturdy heroine Katniss Everdeen, beautifully played by Oscar winner Jennifer Lawrence (Silver Linings Playbook) is unsure of Peeta's complete rehabilitation and loyalty.
In a brutal war, which takes Katniss and her team first to District 2 and then onto a treacherous mission of penetrating the devastated capitol, where images of the aging President Snow, still wonderfully played by Donald Sutherland, are flashed across random TV screens at interim moments during a savage battle between the rebels and peacekeepers. Urged on by the charismatic District 13 President Coin, played by Oscar winner (Still Alice) Julianne Moore, Katniss and her unit are implored to take the capitol and assassinate President Snow.
As the love triangle which was initiated in The Hunger Games, between Katniss, Peeta and the hunky Gale Hawthorne, played by Liam Hemsworth is teased out to its logical conclusion, Katniss has to stay true to her own convictions, despite the brutal toll it takes on herself and her family. Katniss realizes in Mockingjay Part 2 that she is a symbolic pawn between Presidents Snow and Coin, while always struggling to retain her own autonomy and individuality.
Woody Harrelson and Elizabeth Banks reprise their roles as Haymitch and Effie Trinket respectively, although audiences should be warned that Mockingjay Part 2 is considerably darker in tone and texture than the lurid The Hunger Games or the visually gripping Catching Fire.
A dark mood of warfare and finality hangs over the film, even with the cast giving a sense that this violent action trilogy has exhausted all options. Considering the recently high level of violence in the contemporary world, especially as shown on international news broadcast, suffice is to say that American author Suzanne Collins has made her point about millennials becoming immune to violence both on screen and in real life.
Despite an all-star cast including the last screen appearance of Oscar winner Philip Seymour Hoffman (Capote) as Plutarch Heavensbee, Mockingjay Part 2, belongs to Jennifer Lawrence and Josh Hutcherson as their characters come to terms with their dramatic destiny in the face of a manipulative conflict between the Rebels and the Capitol.
The Hunger Games: Mockingjay Part 2 is recommended viewing for fans of the entire trilogy although the 3-D technology was not used effectively, making the second part of Mockingjay too long and aimless. Inevitably, Katniss Everdeen triumphs but at great personal cost to herself.
71st Golden Globe Awards
Took place on Sunday 12th  January 2014 hosted by the Hollywood Foreign Press Association
Golden Globe Winners in The Film Categories:
Best Film Drama – 12 Years a Slave
Best Film Musical or Comedy – American Hustle
Best Actor Drama: Matthew McConaughey – Dallas Buyers Club
Best Actress Drama: Cate Blanchett – Blue Jasmine
Best Actor Musical or Comedy: Leonardo DiCaprio – The Wolf of Wall Street
Best Actress Musical or Comedy: Amy Adams – American Hustle
Best Supporting Actor: Jared Leto – Dallas Buyers Club
Best Supporting Actress: Jennifer Lawrence – American Hustle
Best Director: Alphonso Cuaron – Gravity
Best Foreign Language Film – The Great Beauty (Italy)
Source: http://en.wikipedia.org/wiki/71st_Golden_Globe_Awards
70th Golden Globe Awards
Took place on Sunday 13th  January 2013 hosted by the Hollywood Foreign Press Association
Golden Globe Winners in The Film Categories:
Best Film Drama – Argo
Best Director: Ben Affleck – Argo
Best Film Musical or Comedy – Les Miserables
Best Actor Drama: Daniel Day-Lewis – Lincoln
Best Actress Drama: Jessica Chastain – Zero Dark Thirty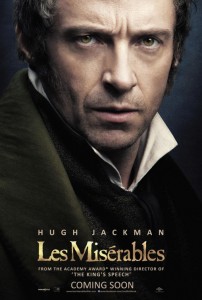 Best Actor Musical or Comedy: Hugh Jackman – Les Miserables
Best Actress Musical or Comedy: Jennifer Lawrence – Silver Linings Playbook
Best Supporting Actor: Christoph Waltz – Django Unchained
Best Supporting Actress: Anne Hathaway – Les Miserables
Best Foreign Language Film: Amour (France)
Source: http://en.wikipedia.org/wiki/70th_Golden_Globe_Awards