Posts Tagged 'Viola Davis'
Black Adam
Director: Jaume Collet-Serra
Cast: Dwayne Johnson, Pierce Brosnan, Qunitessa Swindell, Aldris Hodge, Noah Centineo, Sarah Shahi, Marwan Kenzari. Bodhi Sabongui, Henry Winkler, Djimon Hounsou, Viola Davis
Film Rating: 7 out of 10
Running Time: 2 hours and 4 minutes
The Spanish director of Jungle Cruise and The Commuter, Jaume Collet-Serra assembles an interesting cast for his first foray into the Superhero universe with his new film Black Adam featuring Dwayne Johnson (Hobbs and Shaw, Jungle Cruise) in the title role.
In a fictitious Middle East looking country named Kahndaq, which is meant to resemble Egypt, an ancient god named Teth Adam was re-awakened after 5000 years. However Teth Adam as a God is out for revenge and brutally unleashes the power of the Gods with no mercy.
When Adrianna Tomaz played by Sarah Shahi and her son Amon unleash the power of Teth Adam soon the Justice Society is re-assembled by Amanda Waller played again by Oscar winner Viola Davis (Fences) to go and investigate what this new god is and whether he can become a superhero.
The Justice Society consists of a fascinating mix of superheroes from the debonair Dr Fate wonderfully played with panache by former Bond star Pierce Brosnan (Mamma Mia, The Foreigner) to Hawkman played by Aldris Hodge (Hidden Figures); from the beautiful Cyclone played by Quintessa Swindell (Granada Nights) to Atom Smasher played by Noah Centiano who all arrive on Kahndaq to fight it out against an angry Teth Adam also known as Black Adam.
While the Justice Society and Black Adam battle each other in a visually spectacular scene, they really need to focus on who the real enemy is: Ishmael, a descendant of the first king of Kahndaq and leader of intergang, played by Marwan Kenzari (Aladdin). As the Justice Society and Black Adam start aligning their objectives, Adrianna's son Amon superbly played by Egyptian Polish actor Bodhi Sabongui is kidnapped by the Intergang.
While the storyline of Black Adam is convoluted, director Jaume Collet-Serra makes the film visually spectacular grounding the film firmly in the fantasy superhero genre with excellent special effects and spell bounding action scenes.
Dwayne Johnson is likeable as Black Adam, although the superhero mantle does sit quite wearily on his head, making his casting choice questionable. However, Johnson is such a megastar that audiences will come to see him in anything.
Certainly entertaining, Black Adam is a bizarre and lavish fantasy action adventure filled with multiple superhero's, zombies and crazy gods and gets a film rating of 7 out of 10 and audiences must stay for the very end to see a cameo appearance.
The Suicide Squad
Director: James Gunn
Cast: Viola Davis, Idris Elba, Margot Robbie, Sylvester Stallone, John Cena, Joel Kinnaman, Pete Davidson, Flula Borg, Jai Courtney, Nathan Fillion, Michael Rooker, Alice Braga, Peter Capaldi, Juan Diego Botto, Taika Waititi, David Dastmalchian
Film Rating: 5.5 out of 10
How did Warner Brothers go from the brilliant Oscar winning Joker in the DC superhero universe to this bizarre concoction of the 2021 reboot of Suicide Squad, unimaginably entitled The Suicide Squad?
Guardians of the Galaxy director James Gunn clearly drew on a lot of inspiration from the films of Mexican director Guillermo del Toro specifically the Oscar winning Pan's Labyrinth and more recently 2018's The Shape of Water. Clearly, del Toro's brilliance as a film maker did not shine off on director James Gunn as he delivers a bloated hot mess of a superhero film The Suicide Squad, featuring too many characters, glorified violence and a plot as bizarre as a Kafka novel with drug induced input from William S. Boroughs author of The Naked Lunch.
2021's The Suicide Squad is so crazy, so unbelievably off the wall, that even the brilliant moments are overshadowed by some truly ridiculous moments which involved a whole new gang of The Suicide Squad attacking a fictional crackpot Hispanic island in which a crazed glorified dictator is harbouring an alien lifeform in the shape of a giant starfish.
Not even Oscar winner Viola Davis (Fences) could steady this crazy ship of fools, nor could Oscar nominee Margot Robbie (I, Tonya, Bombshell) as she dutifully reprises her role of the psychotic Harley Quinn, alongside Joel Kinnaman as Rick Flag, newcomer Idris Elba as Bloodsport and John Cena, seen frequently in white underpants as Peacemaker.
There are an abundance of sidekicks including David Dastmalchian as the mother obsessed Polka Dot Man, Sylvester Stallone as the talking shark King Shark, beautiful German actor Flula Borg as the gorgeous Javelin and a briefly seen Jai Courtenay as Captain Boomerang.
The scriptwriters killed their darlings in the opening credits of The Suicide Squad, making way for a convoluted plot involving alien life forms, a vain Hispanic dictator on a remote Caribbean island and a giant starfish which eventually attacks a city the size of Haiti. With such a confluence of confusing characters not one of them stood out as remarkably noticeable, although both Idris Elba and Margot Robbie tried their best to steady this sinking ship of wrecked and psychotic superheroes.
The only bright moment in The Suicide Squad, was the brief cameo appearance of Oscar winning screen writer of Jojo Rabbit Taika Waititi on a rooftop in Lisbon, Portugal, appearing as Ratcatcher.
Despite the creative production design, The Suicide Squad is deeply disturbing, a film that glorifies death and violence without ever being responsible about its moral implications for the viewers who watch it. Where Joker was intricate and careful about its psychological makeup, The Suicide Squad is unbelievable careless about their characterizations.
The Suicide Squad gets a film rating of 5.5 out of 10, outlandish and cluttered with dazzling images, psychotic superheroes and zombies. Do not watch this film if you are stressed or taking hallucinogenic drugs.
Ma Rainey's Black Bottom
Director: George C. Wolfe
Cast: Viola Davis, Chadwick Boseman , Colman Domingo, Glynn Turman, Jeremy Shamos, Johnny Coyne, Dusan Brown, Taylour Paige, Joshua Harto
This film is only available on NETFLIX
Ma Rainey's Black Bottom is based upon a play by August Wilson and adapted for the screen by actor and writer Ruben Santiago-Hudson and August Wilson and stars Oscar winner Viola Davis (Fences) as the brash and take-no-nonsense Ma Rainey who arrives in Chicago in 1927 to record a single for her song Ma Rainey's Black Bottom.
Conceptualized on screen by the director of Nights in Rodanthe and The Immortal Life of Henrietta Lacks, George C. Wolfe does a capable job of maintaining the tension in this film as the characters brim with talent, anger and the capacity for violence.
Blues Diva Ma Rainey is confronted by her band members particularly Levee the angry young man who has suffered years of racial abuse and injustice, superbly played by Chadwick Boseman (Black Panther, 21 Bridges) who unfortunately passed away in 2020 due to stomach cancer.
Boseman's performance is mercurial, brimming with talent and anger, battling to control his emotions in a harsh world filled with segregation, racial hatred and mistrust which characterised American society in the late 1920's just before the Great Depression happened in October 1929.
Nominated for Best Actor at the 2021 Golden Globes, Chadwick Boseman's performance has already garnered critical acclaim and if he posthumously gets an Oscar nomination for Best Actor in 2021 and wins, he will only be the third actor in the Academy Awards history to win an Oscar after his death, the previous two being Peter Finch for Network in 1977 and Heath Ledger for The Dark Knight in 2009.
August Wilson's play is a tightly constructed drama all taking place in a recording studio and once again Viola Davis steals the show as the demanding and outrageously talented Blues singer Ma Rainey who originally hailed from Georgia. Ma Rainey's unconventional lifestyle was way ahead of her time especially her affectionate relationship with back up dancer Dussie Mae, coquettishly played with vibrancy by Taylour Paige last seen in the excellent Detroit crime drama White Boy Rick.
As tensions increase and tempers flare at the Hot Rhythm Records one hot summer's day in 1927, the recording manager Irvin wonderfully played with complete exasperation by character actor Jeremy Shamos (Bad Education) is intent on getting Ma Rainey's permission to eventually release the recorded song especially after so many setbacks including Rainey's young nephew Sylvester played by Dusan Brown, who suffers from a terrible stutter.
The dialogue in Ma Rainey's Black Bottom is filled with angst and despair, but if viewers can get past that, it is a fascinating period piece about Chicago in 1927 held together by two fine performances by Viola Davis and Chadwick Boseman.
Ma Rainey's Black Bottom gets a film rating of 7 out of 10 and is recommended viewing for those that enjoyed Fences and enjoy play to screen film adaptations.
Widows
Director: Steve McQueen
Cast: Viola Davis, Michelle Rodriguez, Elizabeth Debicki, Liam Neeson, Colin Farrell, Jacki Weaver, Daniel Kaluuya, Robert Duvall, Jon Bernthal, Carrie Coon, Manuel Garcia-Rulfo, Brian Tyree Henry, Garrett Dillahunt, Cynthia Erivo
In a labyrinth tale which at times is difficult to follow, 12 Years a Slave and Shame director Steve McQueen weaves a tangled web in the contemporary Chicago crime drama Widows featuring an outstanding ensemble cast including a brilliant Viola Davis, Oscar winner for Fences, Oscar nominees Daniel Kaluuya (Get Out) as a ruthless hitman, Jacki Weaver (Animal Kingdom) as a pushy Polish mother along with Oscar winner Robert Duvall (Tender Mercies) as Colin Farrell's hectic father Tom Mulligan.
What sets Widows apart is that McQueen frames the film as a gritty more complex version of Oceans 8 with pivotal roles for Viola Davis, Elizabeth Debicki (The Tale) and Michelle Rodriguez as three widowed woman who decided to band together and conspire to do a heist to rob from alderman Mulligan played by Colin Farrell who is in a turf war with his contestant a rising African-American politician Jamal Manning played by Brian Tyree Henry (Hotel Artemis).
Daniel Kaluuya plays the insanely evil and vindictive younger brother Jatemme Manning who feels nothing as he tortures a snitch in a wheelchair or makes victims sing before executing them at point blank range.
Director Steve McQueen frames every shot with a keen eye for detail especially the excellent scenes with Viola Davis as she comes to terms with her husband and thief Harry Rawlings explosive demise, shot in a series of intimate flashbacks scenes made more poignant that action star Liam Neeson plays the street savvy thief Rawlings.
What Widows does offer is a sophisticated treatment of contemporary American race relations, inner city corruption, poverty and crime of which there is plenty in this film.
McQueen lets certain scenes linger too long while allowing others to be cut so short that their explosive nature is electrifying. Where he is excels is at is controlling this massive and diverse ensemble cast.
Veteran star Robert Duvall has a fairly major role as the paternal Trumpesque figure Tom Mulligan who is trying to retain his family's supremacy in the political environment despite his son Jack's dubious double dealing whose only achievement is offering dollar signs and empty promises.
Equally refreshing is to see Fast and Furious star Michelle Rodriguez in a more substantial role as she battles to keep her family together after her Latino husband Carlos, a briefly seen cameo by Manuel Garcia-Rulfo perishes in Rawling's heist that goes terribly wrong.
Widows gets a film rating of 7.5 out of 10 and has a massive twist which should keep audiences riveted in a sprawling crime drama held together by superb acting. Highly recommended viewing.
Fences
Director: Denzel Washington
Cast: Denzel Washington, Viola Davis, Jovan Adepo, Russell Hornsby, Mykelti Williamson, Stephen Henderson
Viola Davis gives a career defining performance in Fences, the big screen adaptation of the Pulitizer Prize winning play by August Wilson directed and starring Oscar winner Denzel Washington (Training Day, Glory). Davis whose previous credits include The Help, Eat, Pray, Love and Doubt recently won all the major acting awards including the Golden Globe, the Bafta and the Oscar for Best Supporting Actress at the 89th Academy Awards in February 2017.
Her performance in Fences is a testament to her immense talent. Davis plays Rose Maxson opposite Denzel Washington as Troy Maxson, a 1950's African American garbage collector in Pittsburgh who punishes his sons for his own failed dreams.
Denzel Washington inhabits the screen in his larger than life portrayal of Troy, the Pittsburgh patriarch who is intent on demonstrating how hard he has worked to keep his family together, only to reveal far deeper character flaws and underlying fragility which comes out in the play's stunning second act.
Troy's sons Lyons and Cory, played by Russell Hornsby and Jovan Adepo are continually chided for pursuing their own dreams. Lyons, a son from Troy's first relationship wants to be a jazz musician while the teenage Cory wonderfully played by Adepo is constantly held back from participating in the city's football league merely because his father's dreams of becoming a major football player were dashed at a young age.
Wilson carefully scripts the conflict scenes between Troy and Cory as they clash over ambition, careers and what is holding them back. Fences is about a working class African American family held together by Rose, as the mother figure who has to contend with all this male egotism and bravado, only to stoically continue when she is unforgivably betrayed.
Like all films based on plays, the action is limited to the Maxson's house  and backyard where domestic clashes are played out in brilliant dialogue which requires exceptional acting capabilities. When Rose discovers a serious transgression of Troy, her security is shattered and her devotion to her husband is undoubtedly brought into question, causing a significant rift between Troy and Cory who cannot forgive his father for what he has done to his mother.
Directed by Denzel Washington and featuring brilliant performances by the entire cast, Fences is a superb film adaptation of an American classic elevating the lives of ordinary working class people to extraordinary clarity amidst a time when historically America was transforming through the significant Civil Rights movement. When JFK and Martin Luther King heralded a new decade in American politics defined by radical change and constant upheaval.
When the youth especially Cory and Lyons start questioning the wisdom of their parents decisions and more specifically their spectacular mistakes. Audiences should watch out for a particularly outstanding performance by Mykelti Williamson (Forest Gump, Heat, Con Air) as Troy's disabled brother Gabriel.
Washington and Davis are electrifying as husband and wife and their screen time is a cinematic gem. Fences is highly recommended viewing, a brilliant film made all the more exceptional by Viola Davis's unparalleled performance, in which she deserved every award bestowed upon her. Fences gets 9 out of 10.
The 89th Academy Awards / The Oscars
Sunday 26th February 2017
OSCAR WINNERS AT THE 89TH ANNUAL ACADEMY AWARDS
Best Picture: Moonlight
Best Director: Damien Chazelle – La La Land
Best Actor: Casey Affleck – Manchester by the Sea
Best Actress: Emma Stone – La La Land
Best Supporting Actor: Mahershala Ali – Moonlight
Best Supporting Actress: Viola Davis – Fences
Best Original Screenplay: Kenneth Lonergan – Manchester by the Sea
Best Adapted Screenplay: Barry Jenkins & Tarell Alvin McCraney – Moonlight
Best Cinematography: Linus Sandgren  – La La Land
Best Costume Design: Colleen Atwood – Fantastic Beasts and Where to Find Them
Best Make up & Hairstyling: Alessandro Bertolazzi, Giorgio Gregorini, and Christopher Nelson – Suicide Squad
Best Visual Effects: Robert Legato, Adam Valdez, Andrew R. Jones, and Dan Lemmon – The Jungle Book
Best Sound Editing: Sylvain Bellemare –Arrival
Best Sound Mixing: Kevin O'Connell, Andy Wright, Robert Mackenzie, and Peter Grace – Hacksaw Ridge
Best Film Editing: John Gilbert – Hacksaw Ridge
Best Production Design:  David Wasco and Sandy Reynolds-Wasco – La La Land
Best Documentary Feature:  O. J. Made in America directed by Ezra Edelman and Caroline Waterlow
Best Foreign Language Film: The Salesman directed by Asghar Farhadi (Iran)
Source: https://en.wikipedia.org/wiki/89th_Academy_Awards
THE  70th BAFTA AWARDS /
THE BRITISH ACADEMY FILM AWARDS
Took place on Sunday 12th February 2017 in London at the Royal Albert Hall
BAFTA WINNERS IN THE FILM CATEGORY:
Best Film: La La Land
Best Director: Damien Chazelle – La La Land
Best Actor: Casey Affleck – Manchester by the Sea
Best Actress: Emma Stone – La La Land
Best Supporting Actor: Dev Patel – Lion
Best Supporting Actress: Viola Davis – Fences
Rising Star Award: Tom Holland
Best British Film: I, Daniel Blake directed by Ken Loach
Best Original Screenplay: Kenneth Lonergan – Manchester by the Sea
Best Adapted Screenplay: Luke Davies – Lion
Best Costume Design: Madeline Fontaine – Jackie
Best Foreign Language Film: Son of Saul – directed by Lazlo Nemes
Best Animated Film: Kubo and the Two Strings
Source: https://en.wikipedia.org/wiki/70th_British_Academy_Film_Awards
74th GOLDEN GLOBE AWARDS
Took place on Sunday 8th  January 2017 hosted by
the Hollywood Foreign Press Association in Beverly Hills, California
GOLDEN GLOBE WINNERS IN THE FILM CATEGORIES:
Best Film Drama: Moonlight
Best Film, Musical / Comedy: La La Land
Best Director: Damien Chazelle – La La Land
Best Actor Drama: Casey Affleck – Manchester by the Sea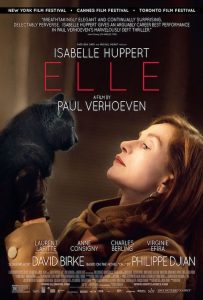 Best Actress Drama: Isabelle Huppert – Elle
Best Actor M/C: Ryan Gosling – La La Land
Best Actress M/C: Emma Stone – La La Land
Best Supporting Actor: Aaron Taylor-Johnson – Nocturnal Animals
Best Support Actress: Viola Davis – Fences
Best Foreign Language Film: Elle directed by Paul Verhoeven (France)
Suicide
Squad
Director: David Ayer
Cast: Will Smith, Margot Robbie, Viola Davis, Joel Kinnaman, Jai Courtney, Jay Hernandez, Jared Leto, Cara Delevigne, Common, David Harbour, Scott Eastwood, Ezra Miller
After David Ayer's impressively realistic war film, Fury, it was announced that he would be directing the highly anticipated and edgy superhero film, Suicide Squad.
Assembling an international cast would be easy. Will Smith, Margot Robbie, Joel Kinnaman and Oscar nominee Viola Davis were all on board but the real casting coup was having Oscar winner Jared Leto (Dallas Buyers Club) play the Joker.
Big crazy shoes to fill for Leto considering Oscar winner Heath Ledger did such a sterling job of playing The Joker in Christopher Nolan's visually impressive The Dark Knight in 2008. And then there was Oscar winner Jack Nicolson's wacky portrayal of Gotham's most deranged villain in Tim Burton's Batman back in the 1989.
So Suicide Squad is finally released with huge expectations including a brilliant trailer but is this new superhero film that mind-blowing? If viewers watch this film as a precursor for Warner Bros's DC Comics expanding their cinematic universe following Batman versus Superman and the highly anticipated The Justice League to be released in 2017, then Suicide Squad will satisfy fanboys globally.
What saves Suicide Squad is Margot Robbie's exuberant performance as the psychopathic killer Harley Quinn who also happens to be The Joker's deranged girlfriend.
Equally good in Suicide Squad is Oscar nominee Viola Davis (The Help, Doubt) who plays a hard-nosed and ruthless head of a covert government organization and the brainchild behind assembling such a crazy bunch of humans and meta-humans to save Midway City, where the only bond tying the psycho killers together are a shared lunacy and the prospect of continued incarceration.
What works against Suicide Squad is having such a young villain, model turned actress Cara Delevigne as the evil Enchantress whilst Leto's crazy Joker has diminished screen time, but then again Leto is returning in The Justice League, so we shall see.
Suicide Squad does lose the plot slightly, but as a superhero film especially with David Ayer at the helm, it could have been far edgier and definitely much sexier. This is where Deadpool got it right. If you are going to subvert the superhero genre do it properly especially with such a deranged cast of characters. The use of continued flashbacks in the narrative also detracts somewhat from the primary storyline.
Despite the steam punk production design, Suicide Squad is not a brilliant film and certainly does not live up to its hype, but will be savoured by all superhero fanboys and if one views the film as a precursor to great things to come then it is outrageously entertaining. Audiences should definitely stay seated beyond the final credits.
Unfortunately Will Smith and Joel Kinnaman seem to fumble in the film but that is primarily because they do not have sufficiently grittier and bloodier material to work with, a style which director David Ayer is more accustomed to.
See Fury to appreciate where Ayer's real talent lies.
Prisoners
Director: Denis Villeneuve
Cast: Hugh Jackman, Jake Gyllenhaal, Maria Bello, Terrence Howard, Viola Davis, Paul Dano, David Dastmalchian
French Canadian director of Foreign language film nominee Incendies Denis Villeneuve weaves a web of intrigue in the deeply disturbing suburban thriller Prisoners extracting a brilliant performance by his two central male leads, Oscar Nominees Hugh Jackman (Les Miserables) and Jake Gyllenhaal (Brokeback Mountain) set in a wintry landscape of Pennsylvania.
Prisoners bleak story revolves around two average American families (the Dovers and the Birches) whose daughters are best friends and after a relaxing Thanksgiving lunch, the girls are playing in the street where they are snatched in mysterious circumstances. The parents of the missing girls Keller Dover and his wife Grace played by Hugh Jackman and Maria Bello and the Birches played by Terrence Howard (Dead Man Down) and Viola Davis (Doubt, The Help) are naturally beside themselves with grief and worry.
In steps the local police Detective Loki, a superb performance by Jake Gyllenhaal who goes on a desperate mission to unravel the mystery of these vanished children, uncovering a whole web of secrets in the closely knitted Pennsylvanian community. The first suspect is the shy Alex Jones, wonderfully played by Paul Dano (Ruby Sparks, There will be Blood) who was parked in a RV that the abducted girls were playing on moments before they went missing, but upon questioning turns out to have a seemingly limited intelligence, covering up an even darker secret.
To complicate the investigation even further the fathers of the missing girls Keller Dover and Franklin Birch capture the scared Alex Jones soon after he is released from police custody and then start torturing him as a prisoner in an abandoned apartment convinced that he knows what happened to the little girls. Detective Loki is meanwhile hot on the trial of another suspect Bob Taylor played by David Dastmalchian, who has a penchant for buying children's clothes at the local Valuemart.
Prisoners is a disturbing tale of how far a father will go to find his lost daughter and the also the ramifications that an abduction can have on a small town community. This is a disturbing film, slightly depressing as most of it is shot against a slate grey sky of an approaching Pennsylvania winter, but fortunately director Villeneuve has assembled a top notch cast including Oscar winner Melissa Leo (The Fighter) as Alex Jones's mysterious aunt Holly Jones.
Viewers have to concentrate in this film as the narrative drops clues all the time about who the real culprit is and as the tension mounts a disturbing twist is revealed whereby the hunter becomes the prey, an analogy first introduced in the opening shot when the ultra prepared and slightly neurotic Keller Dover, a wonderfully different performance by Hugh Jackman is teaching his teenage son Ralph how to hunt deer.
Prisoners only crime is that the riveting, yet gap filled narrative could have been more tightly written by screenwriter Aaron Guzikowski and certain scenes definitely required some crisp editing  to make the emotional resonance of the film more astounding.
Prisoners runs for 153 minutes which is fairly long for a suspense drama about child abduction in a murky and seemingly soulless American suburbia. If film goers enjoyed the Oscar winning Mystic River then Prisoners is that type of film although not as good. Disturbing, compelling and scary, Prisoners will take viewers into a maze of intrigue…