Posts Tagged 'Gary Oldman'
Oppenheimer
Director: Christopher Nolan
Cast: Cillian Murphy, Emily Blunt, Robert Downey Jr, Josh Hartnett, Matt Damon, Tom Conti, Dane DeHaan, Casey Affleck, Kenneth Branagh, Gary Oldman, Florence Pugh, Alden Ehrenriech, Scott Grimes, Jason Clarke, Tony Goldwyn, James D'Arcy, Gregory Jbara, David Krumholtz, Matthias Schweighofer, Alex Wolff, Jack Quaid, Michael Angarano, Matthew Modine, David Dastmalchian, Josh Peck, Rami Malek, Christopher Denham, James Remar, Olivia Thirlby, Gustaf Skarsgard, Jefferson Hall, Louise Lombard
Running time: 180 minutes
Film Rating: 9.5 out of 10
The sheer magnitude of director Christopher Nolan's biographical historical drama Oppenheimer is hugely impressive. In fact it is the director's Magnum Opus – his historical masterpiece. Nolan's idea of making a film about the Manhattan Project was hinted at in the Mumbai scene in his 2020 time bending espionage film Tenet.
Unlike most historical biographies which follows a chronological narrative structure of displaying dates and locations, Nolan throws out the rule book and instead dazzles the viewer, challenging them in every frame with a multitude of different scenes occurring concurrently, skilfully playing with time frames but ultimately building up a character of a very intelligent but complex man, J. Robert Oppenheimer, the father of the Atomic Bomb, the Sphinx Guru of Atoms as one of his colleagues call him just after the succesfull Trinity Test in Los Alamos, New Mexico in 1945 as part of the ultra-covert Manhattan Project.
For what Oppenheimer discovers, the harnessing of atomic energy, its military significance will ultimately overshadow its scientific genius much like gravity swallowing light.
At the centre of Oppenheimer, are three great performances. Cillian Murphy is captivating as J. Robert Oppenheimer, a gifted but conflicted scientist who even consults with Albert Einstein, a scene stealing moment featuring British character actor Oscar nominee Tom Conti (Shirley Valentine; Rueben, Rueben). Then Oscar nominee Robert Downey Jr (Chaplin) shows off his skilful acting abilities as the devious and vindictive Lewis Strauss, the head of the Atomic energy Commission who is out to get Oppenheimer, a sort of Cassius figure that seeks the downfall of an influential leader.  
Oscar nominee Florence Pugh (Little Women) as the seductive communist Jean Tatlock, Oppenheimer's former girlfriend and part time sex siren is tantalizing as a defiant yet traumatised woman caught up with a complicated man on the brink of changing the world forever, just as geopolitics in the World War II era was shifting beyond recognition, from the age of mortal combat to nuclear annihilation. Tatlock's character resembles the allure of communism in the late 1920's when it was fashionable amongst the intelligentsia in bohemian circles, before the political system's failures were tested and exposed.
Christopher Nolan expects his viewers to be historically literate, because as a history buff with an Imax camera, he is out to impress you, dazzle you with a superb epic, flipping between decades complete with oblique historical reference points from the Spanish Civil War to Hitler's invasion of Poland in 1939 to the trials of communists during the witch hunts of McCarthyism in 1950's America. You have to be up to date with this knowledge because as an auteur director Nolan demands a sophisticated audience.
With crisp cinematography by Oscar nominee Hoyte Van Hoytema (Dunkirk) and a jarring musical score by Oscar winner Ludwig Goransson (Black Panther), Oppenheimer is a cinematic feast which displays a competent universe of stars, a host of talented actors and many cameo's that make up this epic, an overtly masculine take on a monumental historical figure filled with urgency and military importance, strategic significance and ethical complexity.
Whether celebrated or later despised as expertly crafted by Christopher Nolan who also wrote the screenplay, Oppenheimer is painted as a flawed but inventive scientist who gets too involved in the industrial military complex, represented by Matt Damon's brute force army character Leslie Groves, while his past flirtations with communism were scrutinized as he had top level security to the hydrogen bomb that he built and created, which Truman used unblinkingly to bomb the Japanese cities of Hiroshima and Nagasaki to end World War II in August 1945.
Oppenheimer is an intelligent multidimensional film about the controversial father of the Atomic Bomb set in an era when the world was changing too fast for the population to realize the consequences.
Oppenheimer gets a film rating of 9.5 out of 10 and is an intelligent dissection of the moment the world changed forever. Highly recommended viewing.
Mank
Director: David Fincher
Cast: Gary Oldman, Amanda Seyfried, Tom Burke, Ferdinand Kingsley, Arliss Howard, Charles Dance, Lily Collins, Tuppence Middleton, Toby Leonard Moore, Monika Gossmann, Joseph Cross
This Film is only available on NETFLIX
The Social Network director David Fincher returnswith the unbelievably brilliant story of the screenwriter Herman Mankiewizc in the 2020 film about 1930's Hollywood Mank starring Oscar winner Gary Oldman as the erudite, heavy drinking screenwriter who become extraordinarily famous when he won the best original screenplay for the most iconic film ever made, director Orson Welles's Citizen Kane (1941) inspired by the real life story of American media billionaire William Randolph Hearst and his illicit romance with the gorgeous silent screen film star Marion Davies, 30 years his junior.
Fincher cleverly frames every alternate scene in Mank with the formatting for writing screenplays, however what really dazzles is the superb script written by Fincher's father Jack Fincher.
What is especially thrilling to watch is Gary Oldman delivering another superb performance as the tortured screenwriter who after breaking his leg in a car accident is confined to a ranch in California to finish the original screenplay for the demanding Orson Welles played by Tom Burke.
Oldman's performance is a companion piece to his Oscar winning turn as Sir Winston Churchill in 2017's film Darkest Hour. The frame of his character is the same. Mank has young women assisting him, in this case Rita Alexander played by Lily Collins and Fraulein Frida played by Monika Gossmann. Then there is Herman Mankiewizc's long suffering wife Sara, wonderfully played by British actress Tuppence Middleton (The Imitation Game, The Current War).
What is so masterful about Mank are the fabulous flashback scenes to Mank's platonic enchantment with the dazzling silent screen diva Marion Davies, superbly played by Amanda Seyfried, who loves to make an impressionable exit especially out of a studio lot.
In these brilliantly executed scenes, Mank and Marion are seen conversing amidst drinks and cigarettes on Hearst's massive estate, on his bankrolled film sets and more significantly in the social shadow of William Randolph Hearst's friendship with studio executive Louis B. Mayer who founded Metro-Goldwyn-Mayer or better known as MGM studios a rival to Paramount.
Hearst is played with a regal elegance by famed British character actor Charles Dance (White Mischief) while Mayer is played with an unrecognisable talent by Arliss Howard. Toby Leonard Moore plays David O. Selnick, the producer of Gone with the Wind.
By far the most extraordinary scene in Mank is the fancy dress dinner party in 1937 whereby Mank, utterly drunk, storms into the lavish setting and proceeds to lambast the most important guests at the table including Hearst, Mayor and Marion Davies.
Hearst after Mank's tirade coolly escorts the inebriated screenwriter out of his mansion reciting the story about the organ grinder's monkey, alluding to what Mank really is: a clown in a major larger circus. That circus is and always will be show business.
Any aspiring filmmaker or film analyst studies Citizen Kane, and Mank is a very specific film, a cineaste's tribute to the Golden age of Hollywood in the 1930's and 1940's. It's best to research the period between 1934 and 1942 in Hollywood to appreciate Mank's extraordinary elegance and cleverly crafted story.
Mank is sumptuous, intelligently told and Gary Oldman holds the entire film together in his witty and cantankerous fashion giving Mankiewizc a quality of genius bordering on the tragic.
Mank gets a film rating of 8.5 out of 10 and is a film lover's tribute to cinema, ironically streaming on Netflix and not available in cinemas.
The 90th Academy Awards / The Oscars
Sunday 4th March 2018
OSCAR WINNERS AT THE 90TH ANNUAL ACADEMY AWARDS
Best Picture: The Shape of Water
Best Director: Guillermo del Toro – The Shape of Water
Best Actor: Gary Oldman – Darkest Hour
Best Actress: Frances McDormand – Three Billboards outside Ebbing, Missouri
Best Supporting Actor: Sam Rockwell – Three Billboards outside Ebbing, Missouri
Best Supporting Actress: Allison Janney – I, Tonya
Best Original Screenplay: Jordan Peele – Get Out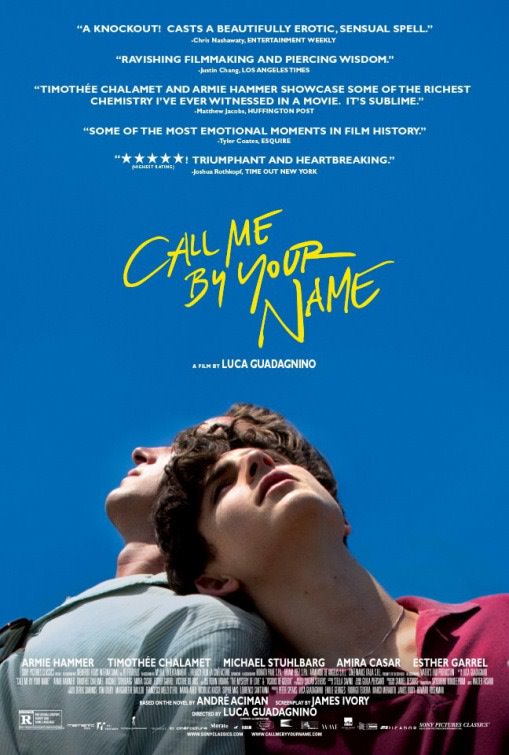 Best Adapted Screenplay: James Ivory – Call Me by Your Name
Best Cinematography: Roger Deakins – Blade Runner 2049
Best Costume Design: Mark Bridges – Phantom Thread
Best Make up & Hairstyling: David Malinowski, Lucy Sibbick and Kazuhiro Tsuji – Darkest Hour
Best Visual Effects: Richard R. Hoover, Paul Lambert, Gerd Nefzer and John Nelson – Blade Runner 2049
Best Film Editing: Lee Smith – Dunkirk
Best Sound Editing: Alex Gibson and Richard King – Dunkirk
Best Sound Mixing: Gregg Landaker, Gary A. Rizzo and Mark Weingarten – Dunkirk
Best Production Design: Paul Denham Austerberry, Jeff Melvin and Shane Viseau – The Shape of Water
Best Documentary Feature:  Icarus – Dan Cogan & Bryan Fogel
Best Original Score: Alexandre Desplat – The Shape of Water
Best Animated Feature Film: Coco
Best Foreign Language Film: A Fantastic Woman directed by Sebastian Lelio (Chile)
THE  71st BAFTA AWARDS /
THE BRITISH ACADEMY FILM AWARDS
Took place on Sunday 18th February 2018 in London at the Royal Albert Hall
BAFTA WINNERS IN THE FILM CATEGORY:
Best Film: Three Billboards outside Ebbing, Missouri
Best Director: Guillermo del Toro – The Shape of Water
Outstanding British film: Three Billboards outside Ebbing, Missouri directed by Martin McDonagh
Best Actor: Gary Oldman – Darkest Hour
Best Actress: Frances McDormand – Three Billboards outside Ebbing, Missouri
Best Supporting Actor: Sam Rockwell – Three Billboards outside Ebbing, Missouri
Best Supporting Actress: Allison Janney – I, Tonya
Rising Star Award: Daniel Kaluuya
Best Visual Effects – Blade Runner 2049
Best Production Design: The Shape of Water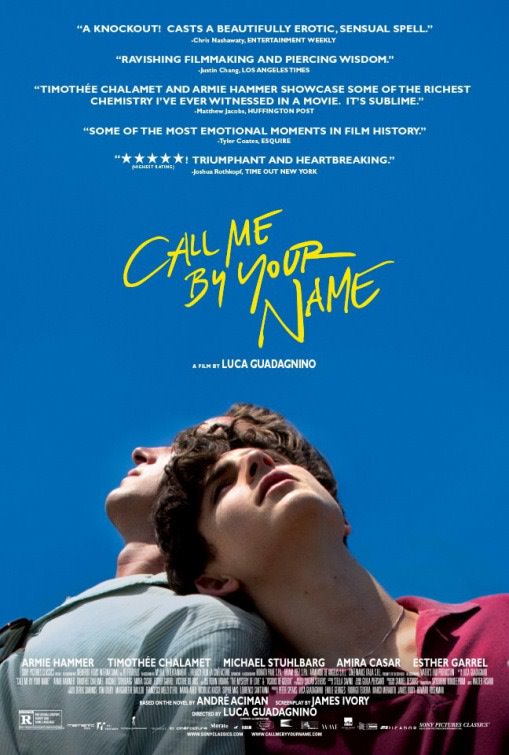 Best Adapted Screenplay: James Ivory – Call Me by Your Name based upon the novel by Andre Aciman
Best Original Screenplay: Martin McDonagh – Three Billboards outside Ebbing, Missouri
Best Editing: Baby Driver
Best Costume Design: Phantom Thread
Best Original Score: Alexandre Desplat – The Shape of Water
Best Hair and Makeup: Darkest Hour
Darkest Hour
Director: Joe Wright
Cast: Gary Oldman, Kristin Scott Thomas, Lily James, Ben Mendelsohn, Stephen Dillane, Ronald Pickup, Samuel West, David Schofield, Joe Armstrong, David Strathairn
Oscar nominee Gary Oldman (Tinker Tailor Soldier Spy) gives an Oscar worthy performance in his nuanced portrayal of cantankerous British Prime Minister Sir Winston Churchill whose face is completely transformed to look like Churchill thanks to the superb makeup and prosthetic by Kazuhiro Tsuji.
Acclaimed director of Atonement Joe Wright is the perfect candidate to steer this compelling political war drama Darkest Hour as the story meticulously tracks the events from Churchill's inauguration as prime minister, including a particularly refined scene between the PM and King George VI wonderfully played by Ben Mendelsohn to the anxious events leading up to the ingenuous evacuation of British troops from the beaches at Dunkirk, successfully anticipated and engineered by Churchill himself and the British sea going public.
If Christopher Nolan's latest film, Dunkirk is a stunning depiction of that crucial maritime military evacuation, then Joe Wright's Darkest Hour is the companion film showing the political and administrative events which lead to that escape from the invading Nazi forces which were aggressively sweeping across the European continent in May 1940.
The fact that both Dunkirk and Darkest Hour are vying for Best Picture at the 90th Oscars is a testament to how exceptional both films are made. Joe Wright should have got an Oscar nomination for Best Director.
At the heart of Darkest Hour is Gary Oldman's finest onscreen performance, a superb acting tour-de-force in which he completely embodies every aspect of Winston Churchill from his unconventional drinking habits to his affectionate if often tumultuous relationship with his level headed wife Clementine superbly played by Oscar nominee Kristin Scott Thomas (The English Patient).
Oldman's performance rarely falters and actually improves as Darkest Hour progresses, a performance with such gusto and insight that all audiences will see is Winston Churchill, a seasoned politician, a risk taker and a man who had the entire fate of the British nation in his sometimes shaky hands, yet who realized the gravity of the approaching invasion of the Germans at the beginning of World War II.
Churchill's doubt about whether the British must fight Hitler to the bitter end or sue for an untrustworthy peace is conveyed in an extremely relevant scene between him and the king who politely suggests that perhaps as prime minister, Churchill should seek advice from the British public, encapsulated in a jingoistic scene whereby he discusses the grave decision with commuters on the London underground before stepping off at Westminster.
Aided by theatrical costumes by Oscar winner Jacqueline Durran (Anna Karenina) and a sumptuous production design, Darkest Hour is an epic film made all the more riveting by a staggering performance by Gary Oldman who must surely get the long awaited recognition he deserves for his limitless acting talent and his pivotal contribution to world cinema.
Darkest Hour gets a Film rating: 9.5 out of 10 and is highly recommended for viewers that love historical biographies such as The King's Speech and The Iron Lady.
75th GOLDEN GLOBE AWARDS
Took place on Sunday 7th  January 2018 hosted by
the Hollywood Foreign Press Association in Beverly Hills, California
GOLDEN GLOBE WINNERS IN THE FILM CATEGORIES:
Best Film Drama: Three Billboards Outside Ebbing, Missouri
Best Film Musical or Comedy: Ladybird
Best Director: Guillermo del Toro – The Shape of Water
Best Actor Drama: Gary Oldman – Darkest Hour
Best Actress Drama: Frances McDormand – Three Billboards outside Ebbing, Missouri
Best Actor, Musical or Comedy: James Franco – The Disaster Artist
Best Actress, Musical or Comedy: Saoirse Ronan – Lady Bird
Best Supporting Actor: Sam Rockwell – Three Billboards outside Ebbing, Missouri
Best Supporting Actress: Allison Janney – I, Tonya
Best Foreign Language Film: In the Fade directed by Fatih Akin (France/Germany)
The

Hitman's

Bodyguard
Director: Patrick Hughes
Cast: Ryan Reynolds, Samuel L. Jackson, Gary Oldman, Salma Hayek, Elodie Yung, Joaquim de Almeida, Sam Hazeldine, Rod Hallett, Richard E. Grant
Despite an international cast, director Patrick Hughes stylistically violent action film The Hitman's Bodyguard becomes a warped buddie movie with Samuel L. Jackson starring as Darius Kincaid a foulmouthed assassin who unwillingly teams up with the executive protection agent Michael Bryce played by Canadian Deadpool star Ryan Reynolds.
After an explosive opening sequence in Manchester, England and then followed by an equally hectic sequence in Coventry, Bryce is tasked with transporting Kincaid intact to the International Criminal Court in The Hague, Netherlands to testify against evil Belarussian dictator Vladislav Dukhovich played by Oscar nominee Gary Oldman (Tinker Tailor Soldier Spy) complete with dodgy accent.
What was Gary Oldman thinking appearing in such a film?
Then again what was another Oscar nominee Mexican star Salma Hayek (Frida) thinking appearing as the equally foulmouthed Honduran jailbird Sonia Kincaid wife to Darius?
Even the two sequences with Hayek and Jackson are drizzled in bloodshed which is pitiful considering that it detracts from any potential onscreen chemistry.
Clearly all the stars involved in The Hitman's Bodyguard did not act in this film to further their careers.
Then again, obviously the director of The Expendables 3, Patrick Hughes knows that his audience is not going to take the film too seriously if he packs The Hitman's Bodyguard with excessive violence that the film becomes stylistically nauseating especially considering the events that are currently happening in 21st century Europe including multiple random acts of terror in every city from London to Barcelona.
The only redeeming feature of The Hitman's Bodyguard besides the onscreen sparing between Reynolds and Jackson is the multi chase sequence in Amsterdam involving a ski boat, motorcycle and various vehicles along the Dutch canals.
Action fans will be satisfied as basically every city featured in The Hitman's Bodyguard gets shot at and blown to smithereens from Manchester to Amsterdam to The Hague.
Unlike director Edgar Wright's excellent Southern crime caper Baby Driver, the action sequences in The Hitman's Bodyguard is repulsively manufactured and the violence is deliberately pornographic. The story is definitely thin on content which underscores the question why such normally bankable stars including Ryan Reynolds, Gary Oldman and Samuel L. Jackson would consider acting in such an excessively violent film without a pause to think what the real cinematic message conveys: That violence is acceptable internationally?
Even the brief appearances by character actors Richard E. Grant and Portuguese star Joaquim de Almeida as a sinister Interpol agent do not redeem the narrative in any significant way.
The Hitman's Bodyguard gets a film rating of 6.5 out of 10 and is big on action, violence, bloodshed and a massive body count (mostly of mean looking Belarussians) and low on nuanced content. Entertaining to an extent but way over done.
Batman Begins
Director: Christopher Nolan
Cast: Christian Bale, Michael Caine, Katie Holmes, Gary Oldman, Cillian Murphy, Tom Wilkinson, Ken Watanabe, Liam Neeson, Rutger Hauer, Linus Roache
To create a successful trilogy a director has to start with the mythology, the background of a story and the childhood trauma of what moulds a hero. To appreciate the mythology one should always start at the beginning. The Origins of a Superhero.
Having afforded director Christopher Nolan's Batman Begins a second viewing, and being hugely impressed by the two brilliant sequels The Dark Knight and The Dark Knight Rises, a retrospective review of the film is in order.
Christian Bale (Empire of the Sun) is superb as Bruce Wayne and in Batman Begins, the origins of the superhero Batman are extensively explored from his falling into a bat cave as a young boy, to his maturity as Billionaire playboy who eventually recaptures his own dynastic inheritance and forges a vigilante alter ego to reclaim the city that he initially abandons.
Batman Begins reignited the mythology of the League of Shadows, with not one but three villains in the form of Liam Neeson as Decard, Cillian Murphy as Scarecrow and the irrepressibly brilliant Tom Wilkinson as Gotham gangster boss Carmine Falcone.
Nolan's vision of Gotham is heavily influenced by Ridley Scott's sci-fi classic Blade Runner, even casting Rutger Hauer from Blade Runner in the role of Earle who plans on taking over Wayne Enterprises. What makes Batman Begins so timeless and watchable is the witty repartee between Wayne and his trusted manservant Alfred, wonderfully played by Oscar winner Michael Caine.
The onscreen chemistry between Caine and Bale is the groundwork which makes the two sequels work so wonderfully. The two actors went onto make Nolan's magical masterpiece The Prestige in 2006 along with Hugh Jackman after the success of Batman Begins.
After all, who is Bruce Wayne, after his parents were brutally murdered?
A Billionaire orphan cared for by his manservant, who transformed into the caped prince of Gotham. A dynamic completely explored in Bruno Heller's superb TV series Gotham, which evidently was inspired by the Dark Knight Trilogy.
The love interest in Batman Begins is Rachel Dawes played by Katie Holmes although there is no hint of romance more of affection. Holmes holds her own in a male dominated film about the moulding of a superhero. Gay Oldman is reliably good as Detective Gordon, a character also featured in the series Gotham, but it is Liam Neeson who is exceptional as the mysterious Decard who initially encourages the itinerant Bruce Wayne to embrace his fears, little realizing that the instruction comes from his own enemy.
Visually, Batman Begins sets the tone for a gripping and enduring trilogy which only proved more watchable with the release of the stunning Oscar winning sequels. Director Christopher Nolan clearly was the right man for the task of recreating the Gotham mythology judging by the success of this trilogy and also his later films including Inception and Interstellar.
Batman Begins is worth watching again for establishing a mythology and also recreating the origins of a superhero, which although might appear timeless will ultimately be reinvented by DC Comics with the release of the forthcoming Batman vs Superman: Dawn of Justice in 2016.
Batman Begins, The Dark Knight and The Dark Knight Rises are indispensable films to own for any cineaste to understand the progression of a blockbuster trilogy and the birth and rebirth of a seemingly immortal superhero. Batman Begins is guaranteed recommended viewing again and again, destined like its superhero to become a cultural classic.
Dawn of the Planet of the
Apes
Director: Matt Reeves
Cast: Jason Clarke, Keri Russell, Gary Oldman, Kodi Smit-McPhee, Andy Serkis, Toby Kebbell, Judy Greer
In a post-apocalyptic San Francisco where much of the human population has been decimated by a simian virus, the apes rule north of the Golden Gate Bridge, which would be modern day Sausalito. These apes are wily, intelligent and they are packing, ready to defend their reclaimed territory.
In Cloverfield director Matt Reeves's impressive and handsome sequel to the 2011 film Rise of the Planet of the Apes, Dawn of the Planet of the Apes shows a different world where the remnants of humanity are threatened by gangs of warring apes. These apes are ruled by Caesar a compassionate commander who has a soft spot for humanity as he was the original ape in the first film.
Into their simian territory ventures a group of humans eager to restore power to a hydroelectric plant in Sausalito lead by Malcolm, a brave and compassionate man, played by Zero Dark Thirty's Jason Clarke. Accompanying Malcolm is his wife Ellie played by Keri Russell (from the short lived TV Series The Americans) and his son Alexander played by Kodi Smit-MacPhee.
Malcolm and his family have to answer to the leader of the human enclave Dreyfus played by Gary Oldman last seen in Robocop who is more inclined to destroy the nearby ape population than befriend them.
The encounter between apes and humans starts off fairly smoothly but soon tyranny and violence takes over as an insurgency against Caesar lead by a rather mean monkey Koba (played by Toby Kebbell) threatens to destroy both the apes and humans. Caesar's reign is naturally disrupted and warfare ensues.
Dawn of the Planet of The Apes is superbly done with outstanding visual effects and a brilliantly executed plot line featuring likable characters giving both the humans and apes equal attention and justifiable screen time. As with both humans and apes, there is lurking the potential for conflict which naturally exists in any seemingly homogenous community. If viewers don't like seeing Apes on horseback wielding automatic weapons then they best miss this film.
More significantly in anthropological terms this film represents in real and fictitious terms the relationship between two species or them and us and how each group perceives the other. Points to director Matt Reeves who really makes this sequel credible, exciting and intuitive. Recommended viewing for those that enjoyed Rise of the Planet of the Apes.
RoboCop
Director: Jose Padilha
Cast: Joel Kinnaman, Abbie Cornish, Gary Oldman, Michael Keaton, Jennifer Ehle, Samuel L. Jackson, Jackie Earle Haley, Aimee Garcia
Brazilian director Jose Padilha imaginatively captures the essence of Robocop's moral dilemma in the 21st century reboot of the popular 1987 cult hit Robocop, by blending a human story with that of greedy industrialists, partisan politics and a dash of media saturated parody.
Joel Kinnaman takes on the part of Detroit police Detective Alex Murphy who is blown apart in a car bomb and who is reassembled with the assistance of the sinister Omnicorp robotics corporation, a role that made actor Peter Weller famous in Dutch director Paul Verhoeven's original film. Whilst Kinnaman's Robocop does not require much acting beyond a couple of confused facial expressions, it's really the supporting cast of Padilha's version which do the film justice. Abbie Cornish is oddly cast as the confused yet betrayed wife Clara Murphy, Michael Keaton is brilliant as the greedy industrialist Raymond Sellars who wants to unleash part man part machine cyborgs onto the crime ridden streets of Detroit and then there is Gary Oldman as sympathetic Dr Dennett Norton who reconstructs the almost obliterated Detective Murphy into Robocop who has become more machine than human with the exception of a brain full of fluctuating dopamine levels.
What elevates Robocop from another popcorn sci-fi film are the superb special effects, the crisp editing and Padilha's emphasis on media parody brilliantly done in the scenes with Samuel L. Jackson (Pulp Fiction) as the no nonsense TV presenter who frames the narrative in a series of audacious TV interviews in the ultra sophisticated show The Novak Element – a spoof of Piers Morgan Live and Sky News. Pro-robots TV presenter Pat Novak is wonderful  as a mechanism for blending parody and pastiche in a dystopian society where Omnicorp robots will eventually replace the existing police force of all American cities.
For as Robocop opens The Novak Element goes live to the streets of Tehran where robots are policing the local Iranian population but are not allowed onto American soil due to a political decision known as the Dreyfuss Act, banning robots on American streets. What Robocop is incisively commenting on is America's controversial use of drones in foreign battlegrounds like Libya, Afghanistan and Pakistan.
Michael Kenneth Williams plays Murphy's partner on the corrupt Detroit police force and assists Robocop in tracking down the real criminals behind his attempted assassination. Like the original film, 2014's Robocop is set in Detroit the home of motor manufacturing but in recent years also one of the only American cities to file for bankruptcy after the 2008 recession due to corruption, maladministration and urban decay. Yet in this version, Detroit looks like a city on the mend especially with the establishment of the Omnicorp headquarters, which become Robocop's ultimate nemesis.
As with Mary Shelley's Frankenstein where the mad scientist creates a monster who in turn, attacks his creator, there is this thematic twist of an illusion of control. In Robocop, the recreated ruthless part man/part machine turns on the company which created him, especially Sellars who only sees the hybrid cyborg as a money making product to be marketed by Omnicorp to other American cities in the proposed interests of crime prevention despite the ethical protests of Dr Norton, a rather softened Gary Oldman (The Fifth Element).
Jackie Earle Haley (Little Children) plays Omnicorps muscle Rick Mattox who is eager to test Robocop's combat abilities in a simulated combat environment. Other stars include Jennifer Ehle (Contagion) Jay Baruchel as Omnicorp relentless marketing man and Marianne Jean-Baptiste (Secret and Lies) as Police Chief Karen Dean helping rounding off a solid cast to compliment the purposefully wooden Kinnaman.
What makes the 21st century Robocop so stylish, is Padilha's slick direction from the aerial shots of a Detroit skyline to the mind blowing special effects to the crime reconstruction sequence by Robocop/Alex Murphy in his suburban driveway. Robocop along with some brilliant action sequences, a cool slate grey body armour suit, becomes an antihero and the films chillingly predictive narrative arc is punctuated by some human conflict in terms of his family and loads of media hype with the parody infused TV show The Novak Element.  As a film, Robocop is an entertaining, provocative and enjoyable sci-fi thriller which points to an impressive and marketable finished product, much like its anti-hero.